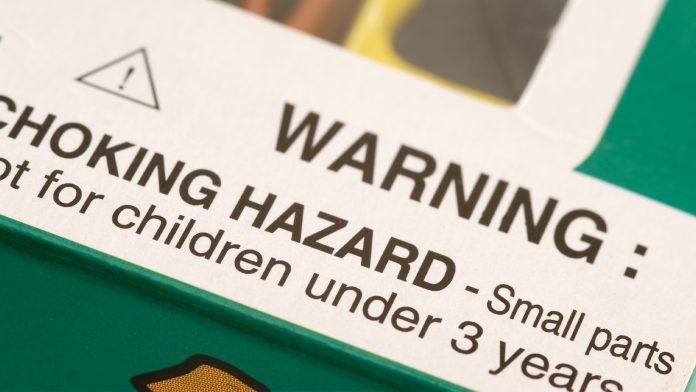 Accidental choking can be a prolific cause of death, but with LifeVac, more lives can be saved across the globe.
LifeVac has now helped save over 180 lives in a choking emergency when all other choking methods have failed, or first aid basic lifesaving (BLS) choking protocol could not be performed due to underlying conditions such as being a wheelchair user, frailty or being too young to receive the abdominal thrusts.
We have helped save over 35 lives from choking to death ranging from 11 months old to 97 years of age in just over two months. The places where the choking incidents have occurred have been within care/nursing homes, hospitals, restaurants and people's homes. These have been full and partial airway obstructions, with obstructions such as pretzels, bacon, toys, fruit, gammon and thick liquid.
Choking remains one of the leading causes of accidental death in adults over the age of 65 and children five years and younger.
Occurrences of accidental choking
In adults over the age of 65, this mainly occurs within care and nursing homes where choking is a prolific cause of death. This is due to many reasons, but to list a few these include, dysphagia, frailty, being a wheelchair user, side effects from medications taken which cause 'dry mouth', neurological diseases such as Alzheimer's, Parkinson's, multiple sclerosis and dementia. Learning disabilities also increase the risk of choking death.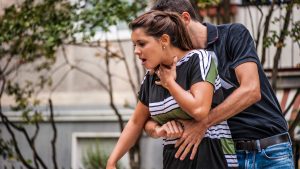 We welcome care and nursing home providers to the 'LifeVac family' nearly every other day. We have built a strong market-leading reputation within the healthcare sector by saving lives, assisting with implementation and helping care and nursing home providers raise their quality of care. This is often recognised by inspectors such as the CQC, who grade providers on many things, such as the quality of care provided.
In children five years and under, choking remains one of the leading causes of accidental death. Infants have a natural way of feeling texture and taste by putting items they find in their mouths, and these items are sadly not always food and are often things such as marbles, coins, toys, and virtually anything they find that is not kept of our reach.
The accidental choking threat for children
When growing up, children are still learning how to eat, chew and cut their food. They often turn around to speak to their friends or parents while still having food in their mouths, posing a high choking risk. At times parents will sadly let their children snack on food while in the back of their car during a journey. This also poses a high choking risk for several reasons such as, they may be unsupervised, and you are concentrating on the road while driving, and children will also be in a child's seat, which means they cannot move and it will be hard to remove them if the worse was to happen.
When children have lunch in school, items on the school menu such as sausages, popcorn, jelly, and bacon also pose a high choking risk. They might also get distracted by things around them while eating, which means they are not concentrating on eating.
Utilising LifeVac
One of the main points about LifeVac is that it is straightforward and can be used by virtually anyone. But to make things as easy as possible for everyone's needs, we have additional tools to help if needed. Every LifeVac comes with detailed instructions explaining how and when to use your LifeVac anti-choking /airway clearance device. Still, we have now created a new e-learning training module that has been CPD certified.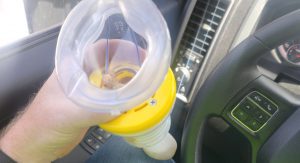 Our e-learning module is available directly through our new website or training/solution-based partners such as CareShield. This training module covers choking prevention, how to recognise choking, different types of choking and case studies, LifeVac device overview (video and literature), how and when to use your LifeVac ACD (video and literature). The module is then followed by passing a grade competency test where every student receives a training certificate. Every LifeVac kit comes with an easy to scan QR code that takes every end-user to a free training video. Every LifeVac kit also comes with an A3 or A5 poster/leaflet explaining how and when to use your LifeVac ACD. LifeVac is as simple as PLACE – PUSH – PULL.
The LifeVac website
We have also launched our new website, within the last few months that has some new key features: you can now report a LifeVac usage directly via our website to receive your free replacement ACD. We now have a more detailed section covering choking information, a dedicated training page, a revamped news section where you can catch up on the latest news and lives saved. You can visit our partners' page to see some of the market-leading companies we work with who help us raise awareness of choking and choking prevention and help us save lives. You can read about the new Global Research Study in our medical section and download our condensed medical folder. The folder contains the latest independent testing, peer-reviewed medical publications on lives saved, effectiveness and safety that back the LifeVac anti-choking device/airway clearance device. This is why LifeVac has been scientifically proven to be the safest, most effective and easiest to use airway clearance device in the world. No other airway clearance device has testing to show how safe or effective it is to use.
The LifeVac anti-choking worldwide mission
This year to date, LifeVac has helped save over 90 lives in choking emergencies in various countries worldwide, including the UK, USA, Spain, Netherlands, Australia, Canada and Poland.
These lives saved are due to the vast growth of LifeVac spreading to countries worldwide where we have excellent distributors and partners who share the same passion as we do. We are still looking for partners and distributors in some countries across Europe who share our vision and passion.
LifeVac is on a mission to have non-invasive handheld suction devices implemented into first aid BLS choking protocol. This would raise the current 76% effectiveness of current BLS choking protocol to as close to 100% as possible and give people such as wheelchair users an additional option when they may not be able to receive current choking protocols. This would not only raise the effectiveness of current BLS choking protocol, but it would drastically change the sad statistics above, saving thousands of lives every year.
This article is from issue 19 of Health Europa Quarterly. Click here to get your free subscription today.
Recommended Related Articles