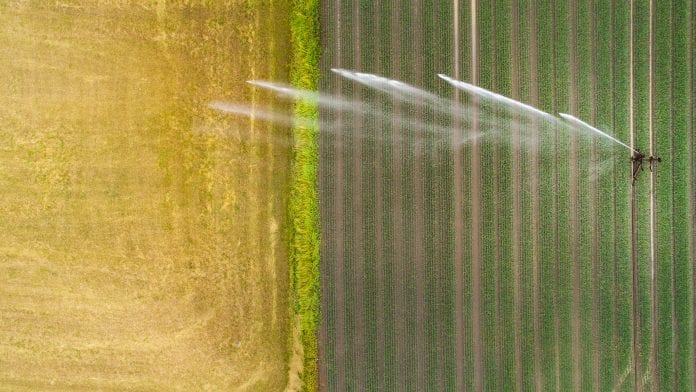 Having recently concluded the creation of their propagation houses, Symtomax are now preparing for their Infarmed inspection, with exciting prospects of fulfilling first orders by the end of 2020.
Symtomax, with leading company AgroPharm, have recently concluded the design and integration of their propagation houses, which means the company is well on its way to fulfil orders before the end of the year.
"Symtomax are well equipped for the early stages of propagation this year"
The completion of these greenhouses is expected to be concluded by the end of March 2020, with Symtomax having completed land clearing works on 49 hectares of land for both the propagation and greenhouse installations.
Olaf Van Tulder, Technical Director, said: "We are delighted with the team and their efforts in ensuring that Symtomax are well equipped for the early stages of propagation this year."
The greenhouses will be utilised for germination in the first stages of growing but can also be used in the vegetative stages while the plant is flowering.
First cultivation inspection with Infarmed
Infarmed have also notified Symtomax of their first stage inspection for this coming April 2020. Paul Segal, Symtomax chairman, said: "This project which begun over three years ago, with our licence submission, plan designs and technical and ground reports, and seeing now the progress with the installation of our grow houses and our scheduled first cultivation inspection is very rewarding and we are looking forward to our first harvest in September."
Symtomax have signed major offtake agreements with some of their European partners and anticipate fulfilling their first orders by the end of the year.
More about Symtomax
Symtomax Lda are one of only a handful of companies that have been approved by Infarmed for the development and implementation of the largest medical cannabis facility in Europe.
The company's cultivation site is based in the Alentejo region of Portugal. Here, Portugal enjoys some of the lowest production costs in Europe thanks in part to its temperate climate and Californian type weather conditions which are ideal for outdoor cannabis cultivation.
Portugal's cannabis industry is governed by Infarmed, a National Authority of Medicines and Health Products that requires companies to adhere to strict production standards.
Want to read more about Symtomax? Click here to delve into all things Symtomax: https://www.symtomax.com/about-us/
Recommended Related Articles