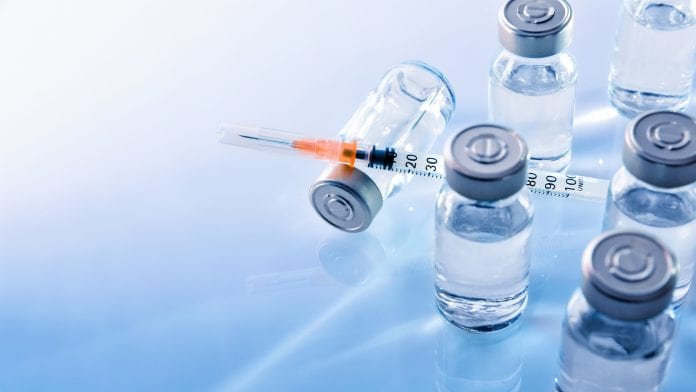 The International Vaccine Institute (IVI) is set to help developing countries tackle the spread of infectious diseases by building capacity through vaccinology training in Seoul.
The IVI has concluded its 19th annual Vaccinology Course as part of the mandate to build capacity of healthcare professionals from low- and middle-income countries to fight epidemics and infectious diseases. By bringing vaccine professionals and global health experts together, IVI intends to help countries to safely deliver more vaccines on the ground via vaccinology training in disease-stricken populations and help save more lives.
Combating infectious diseases with vaccinology training
In addition to 134 trainees from 49 countries, the five-day course brought together 41 number of experts from academia, government, industry, and non-governmental organisations – including Stanford University, USA, Seoul National University, Yonsei University, South Korea, CEPI, Murdoch Children's Research Institute, the Bill & Melinda Gates Foundation, Merck, and GSK thereby delivering a comprehensive overview of vaccinology with a focus on practicality.
Beginning with a refresher in epidemiology and immunology, the course covers the vaccine development spectrum from applied topics in discovery, development, and delivery. During the course, renowned vaccinologist Prof. Stanley Plotkin from the University of Pennsylvania, USA, paid tribute to the late Dr. Adel A.F Mahmoud and delivered a 'History of Vaccines' session through video conferencing.
"This year's IVI Vaccinology Course couldn't have come at a more crucial time, as the alarming outbreaks of infectious diseases have become one the most important challenges of global public health today" according to Dr. Jerome Kim, Director General of IVI.
"In the midst of the ongoing Ebola crisis in the Democratic Republic of Congo, it is essential that the international community work together and accelerate its efforts to address potential outbreaks of not only emerging diseases such as MERS and Chikungunya, but also neglected yet highly dangerous infections such as cholera, typhoid, Group Strep A, and Schistosomiasis."
Concerted effort by the international community is required
Vaccines are one of the most cost-effective interventions in preventing infectious diseases. However, many developing countries are still lacking the capacity to improve their immunisation rates and overall public health status, and this requires a concerted effort by the international community.
Dr Kim explains: "Capacity building is a vital component in IVI's approach to increasing access to vaccines and health, and promoting vaccine sustainability in low- and middle-income countries. By bringing together and training professionals from around the world, we can affect transformative change and make a difference in epidemic-prone regions."
"Next year will mark the 20th edition of IVI's Vaccinology Course" says Dr Sushant Sahastrabuddhe, Director for the Vaccinology Course at IVI.
"We are proud to build on a legacy of 19 years, training more than 1,544 vaccine professionals from around the world, particularly from low- and middle-income countries, and fostering a robust network of health and vaccine professionals, and partnerships in research and public health."
About The International Vaccine Institute
The International Vaccine Institute (IVI) is the world's only international organisation devoted exclusively to developing and introducing new and improved vaccines to protect the world's poorest people, especially children, in developing countries. Established in 1997, IVI operates as an independent international organisation under a treaty signed by 35 countries and the World Health Organization.
The Institute conducts research in more than 30 countries throughout Asia, Africa and Latin America on vaccines against enteric and diarrheal infections, Japanese encephalitis, MERS-CoV, Group A Strep, and Schistosomiasis, and develops new and improved vaccines at its headquarters in Seoul, Republic of Korea.
For more information, please visit www.ivi.int. To find out more about the Vaccinology Course, visit www.ivi.int/our-impact/vaccinology-course-training/.
Recommended Related Articles