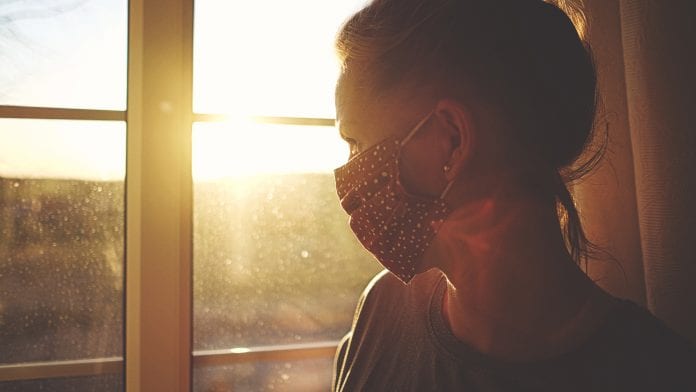 HEQ speaks to Koa Health CEO Oliver Harrison about technological and digital disruption in the healthcare sector.
As the COVID-19 pandemic stretches on, the attendant mental health crisis is growing. Patients around the world have reported new or exacerbated symptoms of deteriorating mental health, triggered by factors including fear and despair related to the virus itself, concern for the welfare of loved ones, stress relating to employment and childcare, isolation and loneliness. Meanwhile, there is a growing body of evidence indicating that 'long COVID' in particular may have debilitating neurological effects on patients, leading to long-lasting and potentially chronic mental health issues.
While the need for comprehensive mental health care has become increasingly urgent, its immediate delivery in most regions has become further complicated by the implementation of lockdown and social distancing measures. Many healthcare providers have responded to this by rapidly implementing and integrating digital and technological solutions, from remote health monitoring apps to telemedicine appointments via online platforms.
HEQ speaks to Oliver Harrison, CEO of digital mental healthcare provider Koa Health, about the ways in which technology is disrupting the healthcare industry and how digital technology can improve the delivery of mental health treatments.
Has the COVID-19 pandemic accelerated the development and adoption of new and emerging technologies within the healthcare sector?
Through simple force of necessity, COVID-19 has prompted many people to explore the benefits of telehealth and digital therapeutics, and their experiences have won over many critics. I believe that clinicians and the public have realised that digital solutions can deliver high-quality healthcare, with lower barriers to access, and significant benefits in cost and time effectiveness. Over 1.25 million people in the UK requested that their prescription be sent electronically in March 2020, while registrations to use the NHS App increased by 111% in the same period. These figures clearly show that we are rapidly entering the digital health era.
The development of digital solutions has also accelerated alongside adoption. Solutions have scaled up at unprecedented speed. Based on these dynamics, investors have scaled-up their level of investment in startups. European companies have raised over $2.3bn alone in Q3 2020. This renewed investor interest covers a range of healthcare sectors, including enterprise software, telehealth and mental healthcare. With a background as a psychiatrist, the investment in mental health particularly excites me, with startups seeing record deal volumes globally in the last quarter. I can't wait to see the innovations that will come as a result.
Do you expect the issue of mental health to become more prominent in the healthcare sector in the wake of the pandemic? Could telehealth and remote treatment be more widely deployed to address this?
Absolutely, I do. COVID-19 has profoundly impacted all our lives. The impact on mental health has been profound. Data suggest that the prevalence of mental disorders such as depression and anxiety have at least tripled, so that one in three of us meet the threshold for a diagnosis. This is a true second pandemic alongside the virus itself.
Students of previous pandemics will already know that the mental health burden of a pandemic lags several years behind the infectious disease. Continuing economic uncertainty, coupled with the challenges of reintegrating into previously 'normal' life, present ongoing mental health challenges to people that are already vulnerable because of the direct effects of lockdown. It is worth remembering that there was already a deep-rooted mental health crisis prior to the pandemic, with the WHO reporting that over one billion people were living with a mental health issue worldwide.
Provided that telehealth solutions are built with quality and cost-effectiveness at their core, then they can offer an effective and accessible treatment for mental health conditions. That said, many telehealth solutions still require clinicians, who are already struggling to meet demand. In fact, by 2025, demand for mental health services could exceed supply by up to 15,600 psychiatrists. This is exactly why we need digital-first services, which enable people to access support on demand and without waitlists or travel time. Healthcare providers can then monitor high-risk cases, track progress, and follow up with patients for a fraction of the time and cost of traditional solutions.
What are the main obstacles facing healthcare operators hoping to upgrade their technology?
There are many obstacles for healthcare operators looking to upgrade their technology, not least the high costs of digital transformation and regulatory hurdles. From my experience as a clinician, I believe that the approach we take to treating patients provides a significant hurdle to tech adoption.
To illustrate, as a medical student I learnt that the main methodology in medicine was to assess the patient, diagnose the ailment, and treat that cause, minimising unnecessary variation. Once I had graduated I could see that this approach fits infectious disease and injuries well, but is much less effective when it comes to managing chronic diseases that develop over time, including mental health conditions.
Treating long-term conditions like mental illness requires engagement that is sustained over time. This requires a dynamic service that understands the individual needs of the patient, adapting in response to changing symptoms and preferences. Technology is capable of playing a fundamental role here, redefining the way in which we give care and making it fit for the 21st century. Of course, it's hard to change the status quo, but doing so will result in effective and personalised treatments for everybody.
What are the main obstacles for health technology producers?
Health technology providers, and specifically, digital therapeutics providers, must overcome the hurdle of proving their efficacy. At present, only 2% of apps have study data. On ORCHA, the organisation that NHS Digital uses to evaluate apps, only 15% of those evaluated meet the minimum criteria for data privacy, clinical assurance and user experience. You don't need me to tell you that these stats are far too low, and hinder the collective progress of digital health. If developers can successfully prove its merits, we will see more and more healthcare providers, employers and insurers distributing digital health solutions.
One of the biggest barriers to adoption is the lack of willingness to take a risk. At present, each area of the NHS wants to do its own pilot before it buys something, and as a result, the pace of change can be drawn-out and slow. The pandemic has disrupted this dynamic, with patients across the country pushed to adopt solutions like telehealth. When this happened, it came as little surprise how quickly these solutions became popular. However, despite this success, there is no time for complacency; and I think it's important to ensure we don't simply revert to the old way of doing things. I'd love to see more policies which increase the impetus for technology adoption right across the NHS.
Can you tell me about some of the new technological solutions which have emerged in healthcare in the last year?
While many mental health apps have been in circulation for a long time, over this past year they have really taken off. Between February and March, downloads of the 15 most popular mental health apps in the UK increased by roughly a third as people began to feel the heavy burden of the pandemic. These apps aren't just being used by the general public, though; there are now over 600 approved mental health apps available on prescription, and clinicians have increased prescriptions of these by 6,500% between March and October. It is not just usage that has grown but investment too, with each quarter of 2020 closing with record venture capital investment in mental health startups. While mental health apps may not be a recent phenomenon, I believe we're on the cusp of seeing some groundbreaking innovation in the field.
Oliver Harrison
CEO
Koa Health
https://koahealth.com/
This article is from issue 16 of Health Europa. Click here to get your free subscription today.