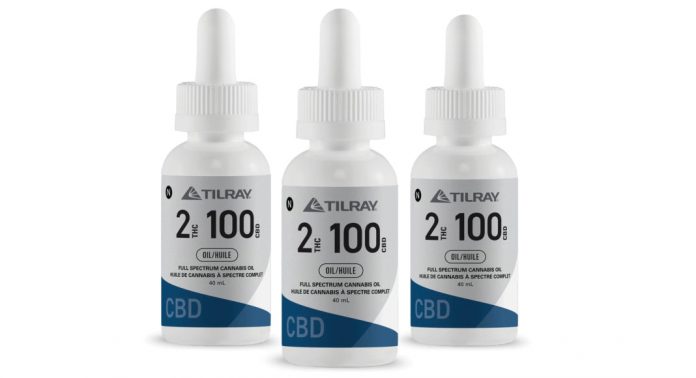 Canada's medical cannabis company Tilray defines a medical path for cannabinoid use
Tilray is actively pursuing the daunting goal of delivering innovative, safe and effective cannabinoid therapies to patients in need worldwide in a timeframe that matters. Tilray is a federally licensed and EU GMP-Certified Licensed Producer that has initiated sales of medical cannabis products on five continents, becoming a global leader in cannabinoid medicine.
Investment in clinical trials differentiates Tilray from other medical cannabis companies. The company is involved in clinical trials in several countries, including Canada and Australia. These trials are approved by the pharmaceutical regulatory bodies, proving it can meet some of the world's most rigorous standards in product quality and clinical research methodology.
Tilray's extensive clinical research programme is led by Dr Catherine Jacobson, PhD, Director of Clinical Research.
Jacobson's dual areas of expertise – basic science in academia and clinical research at leading medical institutions – focus Tilray's development of cannabinoid products for specific indications, particularly in areas of high unmet medical need. The clinical research team supports Tilray's product development by providing data from clinical trials to refine the company's proprietary formulations geared toward indications that have a scientific rationale for the use of medical cannabis products.
Getting started
Before she joined Tilray, Jacobson was on the research path. She earned her PhD in neuroscience and integrative biomedical sciences at Oregon Health and Science University School of Medicine, followed by a fellowship in epilepsy research at Stanford University, and a fellowship in clinical paediatric epilepsy research at University of California, San Francisco, (all USA) where she concurrently trained with academic researchers in collaboration with a pharmaceutical company.
"I knew I wanted to be neuroscientist in college," said Jacobson. Some of her earlier research was in the cutting-edge science of 3D live cell fluorescence microscopy. This technology allows researchers to genetically tag individual proteins with fluorescent molecules to observe their behaviour in living cells to gain an understanding of their function in both healthy and diseased states. 3D live cell fluorescence microscopy allows researchers to gain insights into how organs function, leading to advances in our basic understanding of the mechanisms underlying many different diseases.
Jacobson's interest in the effects of cannabinoids in disease started after her son Ben was diagnosed with epilepsy secondary to a brain malformation in early infancy. "The terrorism of epilepsy completely devastated us. I quit working to focus all my efforts on stopping the seizures, which were destroying our son's brain. We tried a dozen different medications, surgery and the ketogenic diet, a special diet known to reduce the seizure burden in some children. Nothing worked. We stood helplessly by while Ben's little body and brain convulsed over and over again. Every day."
After years of focusing on Ben's immediate care, Jacobson began studying the underlying mechanisms of seizures in animal models at Stanford. During this time, she learned that other parents were treating their children's seizures with homemade cannabis preparations, on a trial and error basis, using grey market materials. The lack of safe, fully characterised cannabinoid preparations for paediatric patients leaves families in a difficult position, Jacobson said, adding that when she first entered the world of medical cannabis in California to find a preparation that might help her son, professionalism was lacking among vendors and there was no clear path to follow for caregivers.
"I had no idea what to look for, how safe it was or how to dose it. I went on an experimental process, relying on self-proclaimed experts in the cannabis industry. Many of them had good intentions, but it was terrifying to think of using my son as a guinea pig. It's an impossible position to find yourself in, as a parent. I was desperate to help my son. He had grand mal seizures lasting 15 minutes that would interfere with his breathing and often caused him to turn blue."
But the products available were scary to her, Jacobson said, because she didn't know how much THC or CBD was in them, or whether they were contaminated with chemicals commonly used in the growing and extraction processes. "It's a high stakes proposition to experiment on your very sick child with unknown products."
Jacobson subsequently teamed up with two chemists from the University of California at Davis, USA, Dr Don Land and Kymron DeCesare, who were knowledgeable in chemistry and in cannabinoids. With their generous help and dedication, Jacobson learned how to extract cannabinoids with ethanol and purify an active ingredient in cannabis, CBD, that she knew from published studies might be most effective and, importantly, safe for a seizure-prone brain. She set up a lab in her garage at home, where she extracted the cannabinoids from the plant, purified CBD and quantified her extracts at a lab.
"This process allowed me to provide a defined dose to my son and track his response. I based his dosing on published trials from the 1970s, which gave me some peace of mind that what I was doing was rational," Jacobson said.
State of cannabinoid medicines
"Patients today already have access to what I consider an investigational study drug," explained Jacobson. "Products that are well-quantified, reproducible and safe are the foundation for clinical research. Once we have that, we can begin to understand how the product is tolerated in the specific patient population whose symptoms we are targeting. For example, what is a safe starting dose and titration schedule? What are the expected side effects? How does this product interact with other drugs this patient population is likely to take? This is basic prescribing information that any doctor needs to make an informed decision about whether or not a medical cannabis product should be trialled in his or her patient."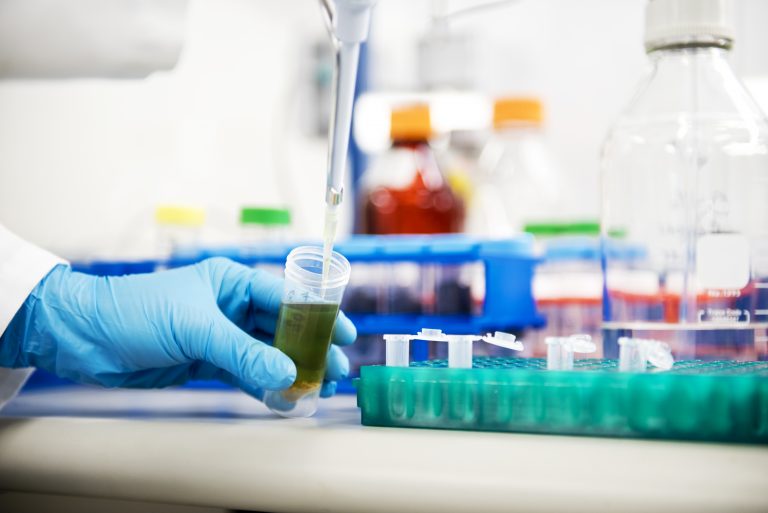 But unlike pharmaceutical drugs, which are novel chemical entities and must go through the traditional drug approval process, Jacobson believes patients should have access to cannabinoid products without full regulatory agency approval as long as they meet the same product quality standards and have this basic set of safety and prescribing data.
"Many of the most vulnerable patients who may benefit don't have five years to wait for regulatory approval. Ben didn't have time. We had to try something in a timeframe that mattered."
The finances of traditional pharmaceutical drug development don't hold for medical cannabis products, according to Jacobson, because CBD and THC are generic active pharmaceutical ingredients, not patentable novel chemical entities.
"There is no huge return on investment to go through the expensive regulatory approval process. Considerable evidence on the safety and tolerability of CBD and THC already exists. What we need now is data on how to use products developed with a scientific rationale to understand their effects in specific patient populations," she said.
Tilray has also received a research grant from the National Research Council of Canada Industrial Research Assistance Program (NRC-IRAP) to support innovative product development and the development of novel cannabinoid products of various dosage forms with improved pharmacokinetic profiles.
Products should be available to patients who need them now
One problem Jacobson tackled was providing medically appropriate products, saying that what she saw at medical cannabis dispensaries in California didn't instil confidence, unlike Tilray.
"I wanted a well-defined, reliable, safe product, and Tilray does that. The most vulnerable patient populations are those with a high unmet medical need – those are the patients who are suffering right now. But they need access to the right products that have some clinical data to support their appropriate use."
Tilray is willing to invest the resources to develop the prescribing data so desperately needed for medical cannabis products. For two years, Tilray has invested in the development of an oral cannabinoid product specifically formulated for paediatric epilepsy patients, Tilray TC 2:100.
"We know the starting dose, how to titrate safely, expected side effects and which drug-drug interactions to consider. We can communicate this information to patients and doctors. We know that it has the potential to improve a child's quality of life and we know that, compared to other anti-seizure drugs, its side effects profile is benign.
"At the end of the day, even an FDA-approved medication prescribed to a patient is an N of 1 trial. Given our current data, these children deserve to try the product now, under proper medical supervision, to determine if it reduces their seizure burden and improves their quality of life," said Jacobson.
The message for policymakers and regulators, according to Jacobson, is to listen to doctors who work with patients who have an unmet medical need. For these patients, currently available medications aren't effectively treating their symptoms. As a result, patients are experiencing a significant loss to their quality of life. If a product is available that doctors trust and understand how to use, the regulator's job is to allow patients who may benefit to have access.
"The larger conversation around these potential therapies is that they are already available to patients, in some form. If you step back and look at what is in patients' best interest, it's knowing what is safe," Jacobson explained.
Tilray products are put through methodologically sound, appropriate clinical trials and ongoing pharmacovigilance. "In the case of medical cannabis products, I would challenge regulators to consider that the traditional drug approval process may not be the best model going forward," Jacobson stated.
Most medical cannabis producers leave it up to patients and doctors to figure out how to use their products. They don't generate basic prescribing information.
In contrast, Tilray invests in the clinical work necessary to advance our real world understanding of medical cannabis products and translate that research into better outcomes for patients. The company, which is building an EU-based production, research and distribution campus in Portugal, is committed to developing appropriate cannabinoid medical products and, critically, data on their safety, dosing, side effects and potential efficacy for a variety of clinical applications.
"Tilray, to our knowledge, is the only Canadian medical cannabis company willing to invest in clinical research to solve the specific problem of reducing the burden of a trial and error approach on patients and their physicians," Jacobson concluded.
Special Report Contact Details
Recommended Related Articles