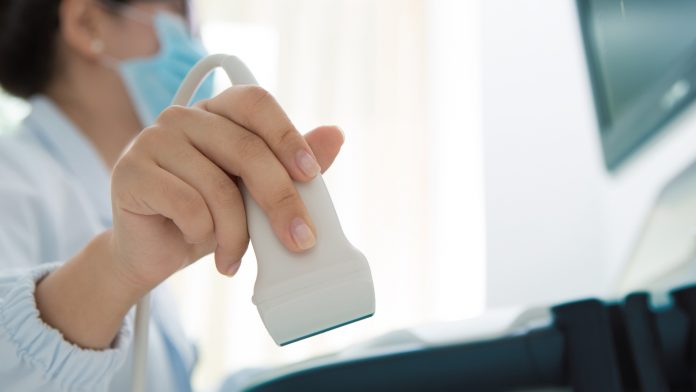 US-based non-profit the Emergency Medicine Foundation (EMF) has partnered with Fujifilm Sonosite, a point-of-care ultrasound provider, to drive research into COVID-19.
Fujifilm Sonosite will contribute $90,000 to the EMF's COVID-19 Research Grant fund, as well as providing Sonosite PX point-of-care ultrasound (POCUS) systems, as part of the Fujifilm Sonosite COVID-19 Point-of-Care Ultrasound Acceleration Research Grant. The grant, which is open for proposals until 21 August, is aimed at supporting physicians investigating the role of diagnostic imaging technology – such as ultrasound – in responding to the COVID-19 pandemic.
Driving research, protecting patients
Chair of the EMF Board of Trustees. David Wilcox, M.D., FACEP, said: "We are grateful to have FUJIFILM Sonosite's support to further investigate the role ultrasound plays in this catastrophic disease. For the industry to truly overcome COVID-19 and prepare for future pandemics, we must more specifically understand how diagnostic imaging innovations may improve the quality of care, as well as patient and staff safety."
The EMF, founded by the American College of Emergency Physicians (ACEP), launched its COVID-19 research fund in order to shore up the base of knowledge available to clinicians working in emergency patient care. By supporting research endeavours specific to the emergency medicine sector and its response to the pandemic, the EMF hopes to drive advancements in both patient care and protection of healthcare professionals.
Ultrasound in COVID-19 research and diagnosis
Diku Mandavia MD, FACEP, Senior Vice President and Chief Medical Officer of Fujifilm Sonosite, said: "From an early stage in this pandemic, we learned how frontline emergency physicians were using point of care ultrasound to assess this deadly illness. Despite their remarkable progress, we recognised more research was required as unfortunately the pandemic continues to grow. We're proud to collaborate with ACEP and EMF in a time when we are still learning more about this disease and how [best to] care for patients. As a powerful and portable imaging modality that provides critical answers at the bedside, we believe point-of-care ultrasound can be integrated into more COVID-19 care pathways."
Successful applicants to the grant fund will be announced in September. Winners will be acknowledged at ACEP's 2020 Research Forum; and a selection of grant recipients will be invited to present the findings of their research at the ACEP21 Scientific Assembly, due to be held in Boston in October 2021.
Recommended Related Articles