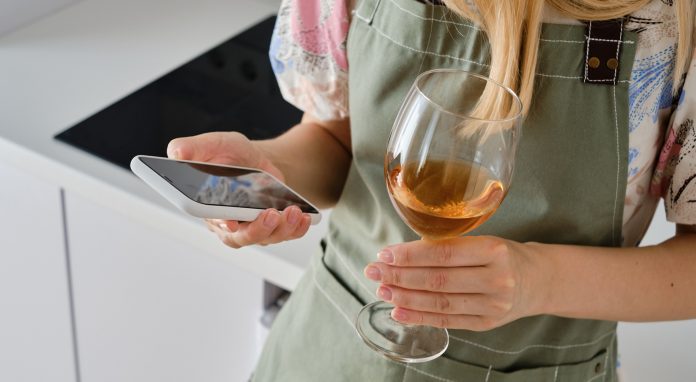 Linköping University has designed a digital support tool to help individuals reduce their alcohol consumption.
A new study by researchers at Linköping University has found that digital support mobile tools can help individuals reduce their alcohol consumption without any further intervention.
"At the beginning of the study, the participants indicated that it was very important for them to reduce their alcohol consumption. But most indicated that they didn't know how to do it. Those who got access to the digital support began to feel more self-assured about how they could go about actually changing their behaviour", said Marcus Bendtsen, who led the study and is an associate professor at the Department of Health, Medicine and Caring Sciences at Linköping University.
How does a digital tool reduce alcohol consumption?
A mobile app or a digital support tool is useful to reach people looking to reduce their alcohol consumption. The team investigated whether their digital tool could help reduce alcohol consumption by communicating with individuals interested in cutting their alcohol intake. The participants were recruited online through targeted advertisements shown to people looking to drink less alcohol. The participants were split into two groups, with one group having access to the digital tool and the other group offering existing web-based resources, and then later receiving access to the digital tool.
The group using the digital tool received a message every Sunday in a neutral tone, encouraging them to assess their alcohol consumption during the past week. After participants reported their drinking, they received feedback and access to several additional tools. The tools included support for setting goals and keeping track of their alcohol intake over time. Participants learnt about social risks associated with drinking alcohol and the health risks.
The digital tool was comparable to other digital interventions from international studies but also was a little better than the evidence for face-to-face interventions.
"Those who had access to the digital tool had roughly 25% lower alcohol consumption than the group which didn't, which is a slightly larger effect than we expected. This kind of tool won't change the overall societal situation when it comes to alcohol consumption, but it is a very good tool for individuals who want to change their own lives", said Bendtsen.
The next steps for the researchers
The researchers are developing an app that makes the tool available to individuals who want support for alcohol consumption. They also want to adapt the app to individual needs. The researchers reported a broad age range in the participants, and the reasons behind consuming alcohol differed between the ages.
The researchers are performing health economic calculations to see the effects on healthcare savings and quality of life over a 30-40 year period if the tool was used widely.
Recommended Related Articles