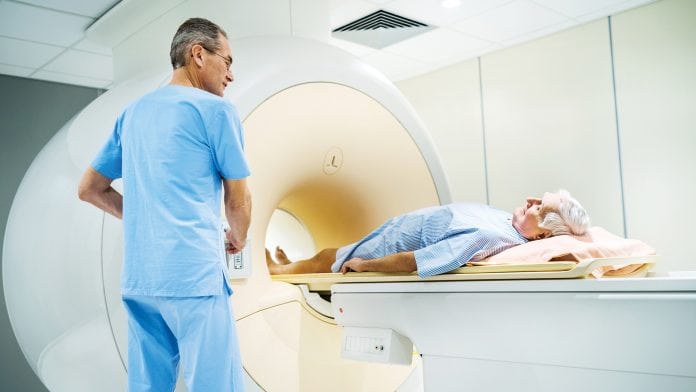 Health Europa showcases some of the breakthrough research to have emerged from the 2018 European Association of Urology Congress.
The Netherlands-based European Association of Urology (EAU) brings together more than 16,000 medical professionals united by the common goal of improving urological care both on the continent and beyond. Founded in the 1970s, the EAU is today the foremost authority within Europe on urological practice, research and education, and plays a leading role in ensuring the voice of urologists and urological topics remain firmly on the EU policy agenda.
To this end, the EAU works to:
Facilitate the continued development of urology and all its subspecialties
Foster urological research and disseminate its results
Promote the achievements of European urologists worldwide
Establish European standards for training and urological practice
Inform urological healthcare policies in Europe
Provide high-quality urological information to patients and the public.
The 2018 European Association of Urology Congress
It was with these goals in mind that more than 10,000 urological specialists came together in Copenhagen, Denmark, in March for EAU18 – the 33rd annual congress of the European Association of Urology, which featured five days' worth of dedicated sessions on everything from the management of bladder cancer to the latest in genitourinary reconstruction and end-stage renal disease. Health Europa takes a look at some of the key research to have come out of the event.
Could MRI reduce the need for prostate cancer biopsies?
MRI scans can reduce the number of invasive prostate biopsies by up to 28%. This was the finding of a major international study presented at EAU18 and published in the New England Journal of Medicine.
Led by University College London, UK, PRECISION investigated whether an MRI scan could prevent the need for biopsy in some patients or provide better diagnostic information where a biopsy is necessary. Its results demonstrate that using MRI to target prostate biopsies leads to higher numbers of harmful prostate cancers, and fewer harmless cancers, being diagnosed.
Prostate cancer is currently diagnosed by examining biopsy samples taken from the prostate via a procedure called transrectal ultrasound-guided prostate biopsy (TRUS). This involves taking between ten and 12 samples from the prostate using a probe with a special needle that is inserted into the anus under local anaesthetic. In addition to being expensive, uncomfortable, and carrying a small risk of infection, the procedure can often fail to detect tumours.
In the PRECISION study, researchers randomly allocated 500 men to be examined either with a standard TRUS biopsy or with an initial MRI scan and a subsequent biopsy if the MRI showed an abnormality. The results were impressive: 71 (28%) of the 252 men in the MRI arm of the study avoided a follow-up biopsy. Of those who did require a biopsy, clinically significant cancer was detected in 95 (38%) of the 252 men, compared with 64 (26%) of the 248 men who received only the TRUS biopsy.
First author Dr Veeru Kasivisvanathan explained: "We also found that patients who had MRI had fewer side effects than those who just had the standard TRUS biopsy. This is because the MRI allows some men to avoid biopsy and, in those who need one, is able to better indicate which area of the prostate needs to be investigated, so you don't need to randomly sample the whole prostate and can use fewer biopsy cores."
While the results are promising, several factors need to be addressed before MRI can be generally adopted in the diagnostic process. For one, MRI is a specialist skill and requires specialist training and changes in the health service to increase its availability.
Nonetheless, PRECISION has important implications.
"This work shows that using MRI to decide whether or not to perform a biopsy has the potential to save around a quarter of a million European men each year from going through the biopsy procedure and so may be cost-effective in the long run," said EAU adjunct secretary general Professor Hein Van Poppel.
"MRI use also shows up small aggressive cancers at a curable stage and allows us to delay or simply not perform biopsies for some cancers which will not turn out to be dangerous. We need time to digest the study, but at first reading it looks like it has the potential to change clinical practice."
Can an experimental obesity drug prevent kidney stones?
In other work presented at the 2018 European Association of Urology Congress, scientists have revealed that a drug linked to fat regulation stops kidney stones from forming in mice, a finding which could eventually lead to the development of a medicine that prevents kidney stones in at-risk individuals.
According to the European Association of Urology, around 50-60 million Europeans (or one in 11) suffer from kidney stones, the incidence of which has almost doubled over the past two decades. Doctors attribute this rise to growing obesity and changing diets and lifestyles.
In experimental work, however, Japanese scientists have discovered that the β3-agonist CL316243 significantly reduces the number of kidney stones in mice.
The researchers gave 20 mice 1mg/kg of the experimental drug for 12 days, before injecting them (and 20 controls) with glyoxylate, which encourages kidney stones to develop. The formation of stones decreased to 17% in the experimental group, compared with the controls.
"I believe that this may open the way to the development of the new drugs which can stop the development of kidney stones in at-risk people. So far we have only tested this on mice, but in mice it seems to work," said lead researcher Dr Teruaki Sugino of Nagoya City University Graduate School of Medical Sciences.
"We were able to analyse the biochemical differences between the control and experimental group, and discovered that the β3-agonist reduced the expression of adipocytokine molecules, which are associated with inflammation."
According to the researchers, free fatty acids cause inflammation and cytotoxic effects in kidneys, thereby promoting stones. β3-agonists counteract this by turning white fat cells (which are found in excess in overweight and obese people) into beige fat cells that burn extra calories and consume free fatty acids. β3-agonists could therefore prevent not only obesity but also kidney stones.
This finding has huge implications for people who are unable to use potassium-sodium citrate drugs, which are currently used to restrict the development of kidney stones, but the study's authors have noted a number of limitations:
The research is experimental animal work so cannot yet be directly applied to humans
It is also an initial 'proof-of-concept' study and so must be repeated with a larger sample
size
 CL316243 has not yet been tested for tolerability, efficacy or cost.
Why don't all penile cancer patients receive the recommended treatment?
Elsewhere at EAU18, researchers from 12 centres in Italy, Spain, the USA, Brazil and Hungary revealed that roughly one-quarter of penile cancer patients did not receive the recommended treatment. As such, these patients had just half the survival rate of those who were treated according to EAU guidelines.
According to the large international study, non-adherence can partly be attributed to patients refusing treatment, which often involves removing all or part of the penis. Doctors being reluctant to proceed with the appropriate surgery or being unfamiliar with the best procedures was also identified as a cause.
In the study, the researchers retrospectively examined the records of 425 patients who had been treated between 2010 and 2016.
"We found that most patients were treated in accordance with the gold-standard EAU recommendations, but around 25% of patients had not received appropriate treatment," lead author Dr Luca Cindolo explained.
"In around half of those patients not treated according to guidelines, the decision was made by the doctor, and we suspect that this is because many doctors are unfamiliar with treating this rare but devastating cancer. In one in six cases, the patient, or the patient's carers, made the decision not to be treated according to guidelines."
To improve treatment, Cindolo recommended that open discussions are held between the patient and the medical team.
Penile cancer is a "condition which most urologists don't see very often," he added, "so it's best if the medical team is experienced in dealing with the condition. This may mean that the treatment in national or international centres of excellence is the best way to proceed."
An estimated one in 100,000 men contract penile cancer every year in the West; however, in recent years this figure has risen by 20-25% in many countries, particularly among older men.
Breaking new ground in urological research
As the research above demonstrates, the annual congress of the European Association of Urology – and the organisation itself – is an invaluable opportunity to facilitate exchange between medical professionals and raise awareness of the latest trials and breakthrough urological discoveries. There can be no doubt that it will continue to break new ground in the field of urology for many years to come.
This article will appear in issue 6 of Health Europa Quarterly, which will be published in August.
Recommended Related Articles