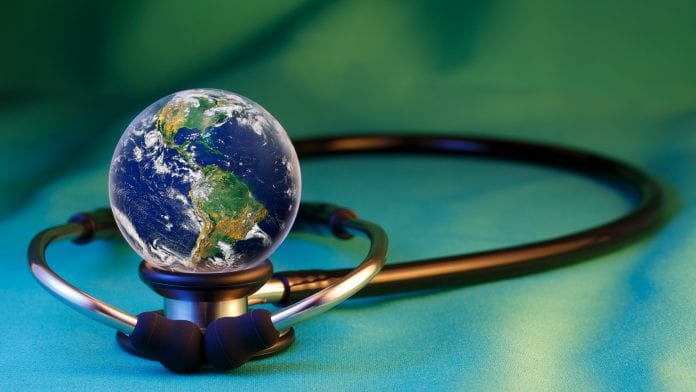 A new report from the World Health Organization (WHO) has put forward strategies for the global prevention and control of Human T-lymphotropic virus type 1 (HTLV-1).
The retrovirus HTLV-1 is very similar to HIV, causing chronic, lifelong infection in humans and can be passed through bodily contact such as breastfeeding, sexual contact, and blood transfusions. Around five to ten million people live with the condition which causes clinical syndromes such as Adult T-cell Leukaemia (ATL) and HTLV-1 associated Myelopathy or Total Spastic Paraparesis (HAM/TSP).
The WHO has published a report to address a new, global public health approach to tackling the virus, incorporating HTLV-1 control measures into existing global disease control interventions and public health strategies to help reduce incidence and morbidity.
A global health approach to disease control
The report outlines approaches that can be integrated into existing country efforts, such as HTLV-1 testing into antenatal care, cessation of breastfeeding, blood testing in transfusion clinics, and condom promotion.
Testing should be a major component of this, suggests the report, as surveillance of blood safety testing can be used as proxy indicators of ongoing HTLV-1 prevalence globally.
Dr Meg Doherty, Director of WHO's Department of Global HIV, Hepatitis and STI Programmes said: "Controlling the transmission of HTLV-1 infections can reduce the disease burden of this under-recognised virus. Efforts to integrate HTLV-1 control measures into existing HIV and STIs interventions would go a long way in reducing the burden of HTLV-1".
Improving prevention and innovation
The report outlines the need for risk assessments for the duration of breastfeeding to develop appropriate public health programmes to help eliminate mother to child transmission, noting that vaccination strategies are needed in endemic settings.
Innovations in viral disease control will also be needed, including better technologies for testing and treatment, future vaccine development, instituting standard approaches for measuring disease burden, and more widespread adoption of ongoing monitoring and surveillance, such as new digital tools.
The WHO will continue to monitor global HTLV-1 infection and encourages countries who have already incorporated prevention interventions into relevant clinical, service delivery, and programmatic guidance and policies, to analyse and present the results of interventions.