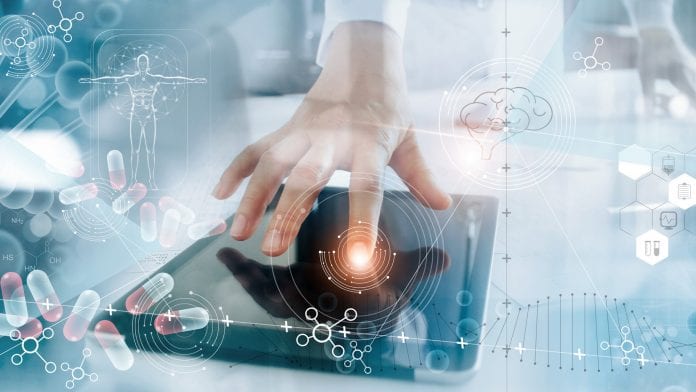 The award-winning NHS Innovation Accelerator is providing support for promising innovators to enable them to scale up across the English healthcare system.
Since its launch in 2015 the NHS Innovation Accelerator, a joint NHS England and NHS Improvement programme delivered in partnership with the 15 Academic Health Science Networks (ASHNs), has facilitated savings to the NHS of more than £38m through the scaled deployment of 74 evidence-based innovations across nearly 2,500 NHS sites around England. In March this year the initiative announced its sixth cohort of Fellows, who will receive guidance and support from the programme over the next three years to scale up their innovations across English NHS facilities.
The 2021 NHS Innovation Accelerator Fellows are:
AcuPebble SA100, a CE-certified wearable device which can diagnose sleep apnoea;
Brain in Hand, a digital tool providing practical support and coaching for patients with anxiety and other neurodevelopmental conditions;
Cyted, a digital diagnostic mechanism using machine learning to drive early diagnosis;
Definition Health, the UK's first end-to-end communication tool for pre- and post-operative surgical patients;
Feebris, a mobile-based Artificial Intelligence (AI) software enabling clinical and lay users to detect and triage respiratory deterioration remotely;
Infinity Health, a digital platform designed to replace paper-based administration tasks by enabling users to log, share and co-ordinate their work in real time;
KiActiv, a digital service enabling people to connect with mentors in order to drive sustainable behaviour change to improve their health and environment;
Little Journey, a behaviour modification smartphone tool aimed at assisting families in reducing children's anxiety in advance of healthcare procedures;
MUTU System, an online exercise programme which women can complete in their homes to enable them to heal from pelvic and mental issues after giving birth;
Oxford Medical Simulation, a virtual reality programme which allows doctors and nurses to practise caring techniques on virtual patients;
Oxehealth, a contact-free, vision-based platform enabling health and care staff to monitor patients in mental health wards and nursed facilities; and
Vinehealth, a digital platform delivering personalised support for cancer patients using behavioural science and AI.
Fellows Marcel Gehrung and Ahmed Shahrabani, of Cyted and Locum's Nest respectively, were both named in Forbes's 2021 '30 under 30' list of young talents in European business.
"After a year like no other for the NHS, the importance of innovation has never been more clear," commented NHS Innovation Accelerator Chair Professor Stephen Powis, the National Medical Director for NHS England and NHS Improvement. "From the way we deliver services to how we support the health and social care workforce, innovation has proven critical to ensuring we remain able to care for NHS patients and staff effectively and efficiently. The 12 innovations joining the NHS Innovation Accelerator in 2021 meet the needs of the NHS at this critical time and will be supported to scale across England for even greater patient benefit."
Recommended Related Articles