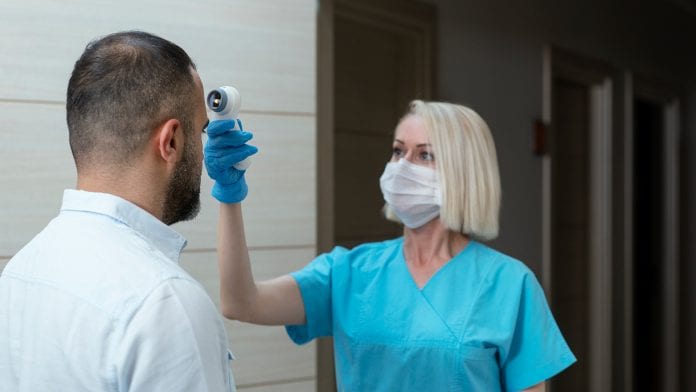 Healthcare systems across the world are taking infection control measures in order to continue providing care services to patients in need. A new study, however, has shown that radiation oncology clinics are still seeing fewer patients despite the implementation of these safety measures.
During the COVID-19 pandemic radiation oncology clinics have been facing challenges such as limited access to personal protective equipment (PPE), but have quickly implemented infection control methods that have allowed them to continue caring for patients.
The new survey, carried out by the American Society for Radiation Oncology (ASTRO), has highlighted that despite these measures, radiation oncology clinics have seen an 85% decline in the number of patients seen.
Adapting protocols for infection control
The survey has shown that once the COVID-19 threat was apparent, radiation oncology clinics adapted their safety protocols so they could continue to care for patients and protect their staff, although 69% experienced limited access to or shortages of PPE. Protective measures included, for example, requiring masks for staff (99%) and patients (83%), screening patients at the clinic door (98%), social distancing (98%) and not allowing visitors (90%).
ASTRO Board Chair, Theodore DeWeese, said: "Safety has always been at the forefront of radiation oncology, and when the COVID-19 threat emerged, clinics quickly updated their safety protocols to minimise exposure risk and protect their patients and staff. The rapid adoption of masking, social distancing and other protective measures meant that radiation oncologists largely have been able to be resilient and provide care without compromise throughout the initial months of this pandemic."
Telehealth minimises the spread of infections
Face-to-face care is not an option when considering infection control, and the survey highlights that telehealth patient consultations also emerged as an important aspect of continuing care. In the survey, 89% of respondents said their clinics offered patients telemedicine options for consultations and follow-up visits. This was an option that had not been available to patients before.
Despite these changes, the survey highlighted that patient volume declined substantially at most radiation therapy clinics. On average, physicians said they were seeing two-thirds of their typical number of patients.
"Although COVID-19 has presented us with unprecedented challenges and forced us to think anew, our goals as radiation oncologists remain unaltered," said Dr DeWeese. "We stand resilient and ready to care for our patients, today and always."