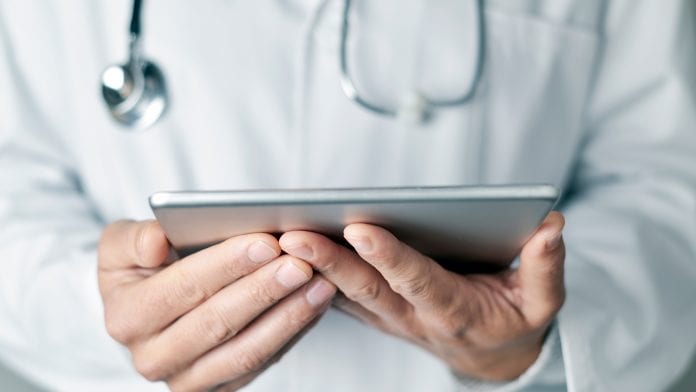 In a time of restricted movement, caring for patients can pose a number of challenges. However, telehealth is revolutionising how we practice care, and is helping toward reducing the impact of the coronavirus pandemic on both management of the infection and mental health.
Two reports have highlighted the effectiveness of telehealth services for implementing a self-managed quarantine method for controlling the source of COVID-19 infections, and for mental health support in the areas of depression, anxiety, and post-traumatic-stress-disorder (PTSD).
The reports have been published in Telemedicine and e-Health.
Online management of COVID-19
The case study, Implications for Online Management: Two Cases with COVID-19, describes the use of an online/offline multidisciplinary quarantine observation form, online monitoring, and strict compliance with quarantine measures to treat one mild and one severe case of COVID-19 infection – allowing for the mild case to be treated remotely at home. The severe case required hospitalisation.
The method has been developed by researchers in Wuhan, China and has proved useful for alleviating the shortage of medical resources.
Editor-in-Chief of Telemedicine and e-Health, Charles Doarn, said: "In late 2019 and early 2020, the province of Wuhan, China began to see patients with what was eventually known as COVID-19. While the pandemic has now spread across the globe, this group in China has implemented some effective ways of managing patients via telemedicine tools.
"These tools proved quite useful and can be seen as one effective example to follow."
The multidisciplinary quarantine team was comprised of experts in medicine, rehabilitation, psychology, and nursing. Patients described their symptoms and conditions online using a quarantine observation form at least two times per day.
An online chat group was created to help ease communication and nursing experts provided guidance on quarantine and disinfection, as well as overseeing patients' diets and sleep schedule. Also developed was a rehabilitation plan, and psychotherapists encouraged patients to stay optimistic. Importantly, the quarantined patients were not alone, as they had regular contact with the quarantine team, aimed at increasing their confidence in recovery and enhancing self-management capabilities.
Managing mental health in a time of crisis
The second case study, The Role of Telehealth in Reducing the Mental Health Burden from COVID-19, by Xiaoyun Zhou and co-authors, shows substantial evidence that supports the effectiveness of telehealth in the areas of depression, anxiety, and post-traumatic stress disorder (PTSD) during the coronavirus pandemic.
The study notes that factors such as fear of exposure, isolation, loss of income, reduced autonomy, and the absence of a cure for coronavirus infection are contributing to increased stress.
The report states: 'While the primary intervention of isolation may well achieve its goals, it leads to reduced access to support from family and friends, and degrades normal social support systems and causes loneliness, and is a risk for worsening anxiety and depressive symptoms. If left untreated, these psychological symptoms may have long-term health effects on patients and require treatment adding to the cost burden of managing the illness. Clinical and nonclinical staff are also at risk of psychological distress as they are expected to work longer hours with a high risk of exposure to the virus.
'This may also lead to stress, anxiety, burnout, depressive symptoms, and the need for sick or stress leave, which would have a negative impact on the capacity of the health system to provide services during the crisis.'
The authors emphasise that the provision of mental health support, especially via telehealth, will help patients maintain their psychological wellbeing.
"Telemedicine, which includes telehealth, is growing exponentially at all healthcare institutions, as well as for physicians in groups and in private practice. Healthcare executives are preparing for this," says Mary Ann Liebert, president and CEO of Mary Ann Liebert, publisher of Telemedicine and e-Health.