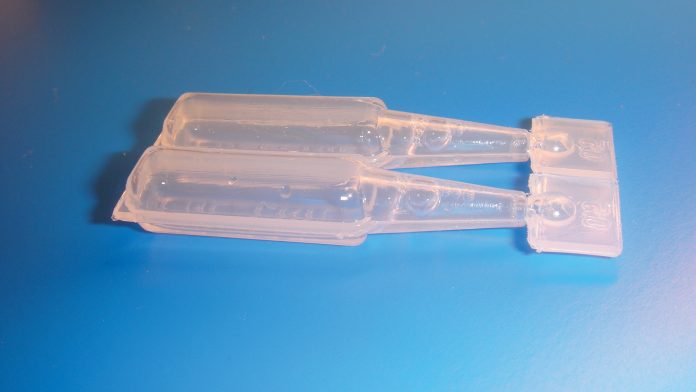 Eurocine Vaccines plans clinical trials including the elderly in the influenza season, as Hans Arwidsson details
Eurocine Vaccines (AktieTorget:EUCI) is planning its next clinical step in the development of its lead influenza vaccine candidate Immunose™ FLU, a study in elderly subjects. The World Health Organization has highlighted the elderly as a prioritised group for influenza vaccination: "In industrialised countries most deaths associated with influenza occur among people age 65 or older."
This strategic decision fits well with the company's path towards another age group, highly prioritised for annual influenza vaccination, children. Before studying Immunose FLU in small children, further generation of extensive safety data in Man is required. This is creatively achieved by the next study in the elderly and concurrently, an additional business opportunity is generated. In addition, the company maintains momentum in the clinical programme by already taking the next clinical step in the upcoming influenza season. To launch the trial according to this aggressive timeline, Eurocine Vaccines will limit the trial to Swedish sites and submit its application only to the Swedish Medical Products Agency, which has a short review period of approximately two months. In the subsequent clinical programme, it is likely to include sites elsewhere in the EU and in the US.
Previous results
The programme builds on the results from a previous phase I/II study conducted in 2016/2017, where Immunose FLU showed good safety and an influenza specific immune response in both blood serum and mucosa. The immune responses in blood serum were similar or higher compared to LAIV (Fluenz), the only existing nasal influenza vaccine in the western world. A higher increase of IgA antibodies was found in mucosa than after dosing with comparators, i.e. intramuscular and nasal products. Particularly the response in mucosal antibodies, IgA, is connected to the nasal administration route. Vaccination through the nasal mucosa, the same route as the natural disease is transferred, comes with a number of benefits. In addition to the generation of nasal IgA antibodies, locally in the nasal mucosa, Immunose FLU will be conveniently presented in a single dose plastic pipette.
The company is in early discussions with several global and regional vaccine and pharma companies regarding the marketing rights to the influenza vaccine candidate Immunose FLU. Eurocine Vaccines is very active at international vaccine and partnering conferences and continuously welcomes new approaches. The company's ongoing partnering activities will preferably gain a conventional outlicensing deal with upfront, milestone and royalty payments, although a cost-sharing co-development deal may also be considered.
'The company prefers a global rights deal with a single large pharma partner for its influenza product. However, Eurocine Vaccines is in the early stages of talks with regional players as an alternative; a number of Asian companies have shown a particularly promising interest.'
Upfront capital from a deal is not required to fund the start of the next study in the elderly, so there is no urgent deadline for closing a partnership.
Endocine™ adjuvant platform
Eurocine Vaccines is also in early talks with several companies and seeking new discussions to form several in-licensing or co-development deals based on creating new vaccines using the Endocine™ adjuvant platform.
Deals will involve the creation of nasally-administered vaccines prophylactic against infectious diseases normally transferred via mucosal surfaces. Diseases of the upper airways, such as pneumococcal diseases and respiratory syncytial virus, would be suitable candidates. Eurocine Vaccines' technology allows vaccination via the nose to generate immune responses in all other mucosal surfaces, unlike injectable vaccines, which would also permit vaccines against e.g. sexually transmitted infections. Several vaccines against other diseases have been pre-clinically tested in collaboration with both academia and companies.
Eurocine Vaccines would contribute its adjuvant technology and supporting know-how, while partners will provide their proprietary vaccine candidates and possibly market access knowledge. While approaches regarding this type of collaboration are welcome now, advanced negotiations will not be expected until next year because of the prioritising of Immunose FLU.
Immunose FLU is based on inactivated split antigens, whereas the vaccine adjuvant Endocine is based on natural lipids. Immunose FLU is delivered via nose drops and will be conveniently presented as single dose plastic pipettes with blow-fill-seal technology. Such an attractive and accessible presentation is likely to give additional vaccine coverage, which would benefit both society and the individuals through improved quality of life and a health economic return by preventing influenza disease more effectively.
European contract research organisations
Eurocine Vaccines has historically worked with a network of European contract research organisations, CROs, for the development activities and is continually evaluating which CRO is the best in the respective area. Actually, one of the company's key skills and competitive advantages is the selection of the right CRO for each key activity. However, Eurocine Vaccines has already selected manufacturing, clinical and analytical CROs for the upcoming trial and is not open to new bids.
Although the competitive advantage and greatest value of Immunose FLU, because of its nasal delivery, is expected to appear in children and in the elderly, Eurocine Vaccines has not yet decided in which age group it will first launch.
Eurocine Vaccines attracted investments of a total of SEK 54 million (~€6m) less in issuing costs in 2016 through share issues. It is therefore in a strong financial position.
Special Report Contact Details
Recommended Related Articles