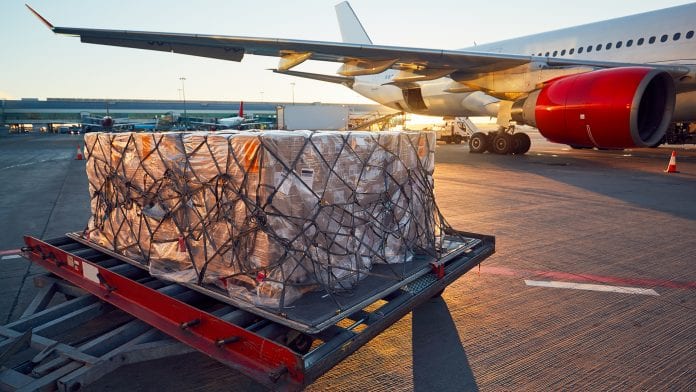 Australian pharmaceutical supplier, Anspec, is applying its decades of experience to import and export medical cannabis products.
Anspec has more than 27 years of industry experience in supplying pharmaceutical, medical, dental and health consumables, and now, medical cannabis products and services.
These are provided to wholesalers, distributors and healthcare establishments in Australia, as well as to international markets for shortages, trials, distribution, and for compassionate access.
The business has strong customer service, sales, quality, finance and regulatory teams, which allow Anspec to offer exceptional service by understanding customers' needs and providing meaningful solutions, including managing regulatory duties and responsibilities. Our export capabilities remain a particular area of expertise at Anspec.
With decades of international export and sales experience shared across the current export team, Anspec effectively manages the medical consumable and pharmaceutical supply for pharmacies, hospitals, wholesalers and key account tender customers (mostly international governments) located in a range of territories, globally.
Operating out of Sydney, Australia, Anspec offers consulting services to new and existing customers within international markets so that they can access the many innovative or particularly effective products that Anspec is able to offer, which may not be available in their own respective domestic markets.
Importing and exporting medical cannabis
As specialists, Anspec is licenced to import and export to multiple jurisdictions internationally.
Anspec has the highest amount of licenses in Australia and is ISO 9001:2015 accredited. This has facilitated the company's ability to ethically meet and accommodate the first-world shift to orphan pharmaceuticals, as well as export for named-patient services, special access schemes and emergency stock replenishments.
Anspec is proud to be an ethical and consistently compliant supplier of pharmaceutical goods under the strict regulations that surround many key international territories. The expertise, knowledge and reliability of Anspec's quality, export and customer service teams, when it comes to export, have ensured that the company is sought out as a key supplier to many governments and territories who understand that the team will work 'above and beyond' to ensure supply of key medicines, often under difficult or complex circumstances.
Exclusive distribution
The wealth of knowledge within Anspec allows team members to be actively involved in the development of the business and work closely with procurement management operations to contribute to maintaining a competitive sales advantage. Close supplier relationships ensure Anspec has exclusive distribution agreements in place for many products across multiple territories and the range on offer is constantly expanding to meet demand.
Anspec understands that each stage of the supply process is equally important to manage and therefore ensures there are consistent processes in place to provide efficient, timely service and proficiency in day-to-day operations, necessary to maintain customer relationships and increase future sales.
Anspec can reach more than 35 countries and has long-standing partnerships in the UK, Ireland, Germany, Austria, Turkey, Brunei, Singapore and the Pacific Islands. It's experience in the European and Pacific markets has resulted in the development of close relationships with customers and allows the business to support large manufacturers and sponsors in accessing these markets safely, managing risks around product diversion and recall as required.
The business has also established relationships for medicinal cannabis services in Australia, Canada, North America and Europe and has quickly become the largest supplier of medical cannabis products in Australia.
Quality products at an affordable price
Anspec has a rich history of supplying medical consumables and pharmaceuticals to developing countries with a high demand for affordable products from reliable, high-quality manufacturers and distributors. The business is a major supplier to the Pacific Region and has maintained long and close relationships with Government and Private Health Care Centres and Retail Pharmacy clients, leveraging and optimising these connections with reliable suppliers and quality products.
Anspec's success in supplying international government bodies, Ministries of Health and Military Forces is a direct result of our pharmacovigilance, which includes our ability to ethically supply pharmaceuticals according to the regulations and laws in each independent territory. We take our responsibility to public health and safety seriously,and are compliant with the guidelines prescribed by the Therapeutic Goods Administration, used in the reporting of adverse events/drug reactions.
Evolving with the markets
Anspec has seen healthcare markets develop and change over its long tenure, and the business works hard to evolve as the markets and industry change.
The Pacific Region has always been important to the company as we operate as a good neighbour to many of these developing nations. The Middle East has become increasingly important as a trading partner over time and Anspec are working closely across numerous parts of Asia to meet growing demand for Australian products and the need for reliable business partners in the Australasia region.
Anspec was at the forefront of the shift from opioid use for pain relief to medical cannabis products, and continues to work closely with state and federal government to improve access and affordability for patients in this growing area of the market.
We have become Australia's largest distributor of medical cannabis products by maintaining a rapid turnaround time from order-to-pharmacy, and an ethos which includes putting the needs of the patients first. The export teamwork with various international customers to both import and export these key products and to remain at the cutting edge as more jurisdictions work to legalise these products and secure supply.
As a business, Anspec works with its suppliers and clients to provide a broad range of products and services and to assist in navigating the complexity of different international jurisdictions and within shifting legal frameworks.
Put simply, Anspec is an Expert in Export.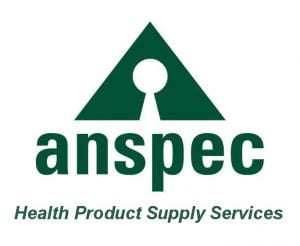 Do you want to find out more about Anspec? For more information about Anspec's expertise in importing and exporting click here.
Recommended Related Articles