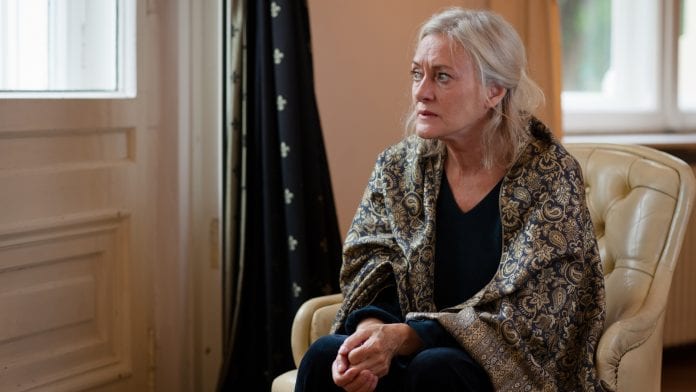 Alzheimer's Research UK has created an ambitious spending plan for the government's 'Dementia Moonshot' funding pledge.
Dementia is the nation's biggest killer and has quickly become one of the UK's biggest healthcare crisis. It is estimated that by 2021, over one million people in the UK will be living with dementia, and the condition will cost the UK economy a staggering £30bn each year.
Although it's the nation's biggest killer, dementia treatment and research falls far behind other serious diseases, such as cancer and HIV/AIDs. During the election, the Conservative's pledged to double the funding for dementia research to over £160m a year if we are to find a life-changing treatment. Alzheimer's Research UK has highlighted six priority research areas that need critical investment to ensure dementia is a key priority in the future of research and drug treatment discussions.
The UK's leading dementia research charity is calling on the government to:
Invest £20m over five years into a global early detection initiative to help detect the diseases that cause dementia 10-15 years earlier. By doing this, it will enable people to understand and reduce their risk of developing the condition which most commonly causes Alzheimer's. Therefore, potential treatments would be tested at an earlier stage when they're more likely to improve chances of success.
Introduce a 'Dementia Translational Medicines Accelerator'. A fund that will be dedicated to testing the promise of drugs in early clinical trials for dementia. This will help to better predict whether emerging medicines will be successful at later stages of clinical trials. This would need £50m over five years from the government, plus additional funding from industry.
Ensure that the UK is the best and more reliable place to carry out clinical dementia research, with an investment of £260m over five years. To do this, it would involve recruiting a group of trial-ready volunteers who are ready to take part in the research. Additionally, boost the research capacity of memory clinics and expand a network of 'Brain Health' clinics across the country which would offer improved opportunities to take part in research and trials.
Other areas of priority include building the current research infrastructure to maintain the UK's position as the global leader in dementia research, greater investing in dementia risk reduction and prevention, as well as developing robust prevalence data to better understand the scale and impact of dementia across society.
Ian Wilson, Chief Executive of Alzheimer's Research UK, said: "Now is the time to deliver political leadership that enables and capitalises upon breakthroughs that are on the horizon to transform the lives of people with dementia and their families. The recommendations in our report are ambitious, but it's a level of ambition that is needed if we are to bring about a life-changing treatment for dementia. The government must recognise that dementia is our greatest health challenge, deliver on its manifesto promise and invest in the most promising and innovative research areas – there's no time to lose.
"For too long dementia has been causing devastation to those affected and their families across the UK. After nearly two decades without new treatments for dementia, we are beginning to see new promising developments. Without effective ways to prevent or treat dementia, one in three people born today will develop the condition in their lifetime. We must stop that from becoming a reality."