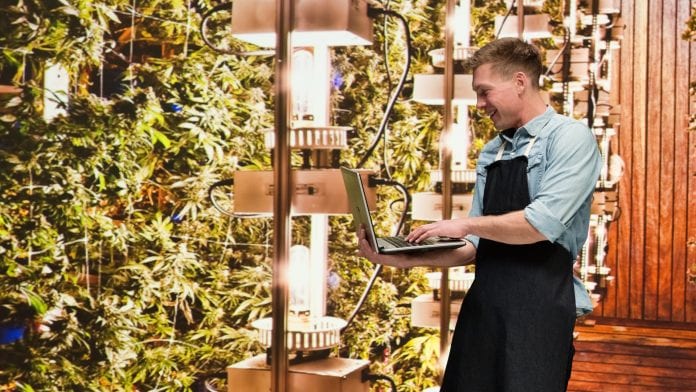 Ever wondered what the recruitment world is like in the cannabis sector? We explore the unique benefits and challenges of recruiting in the burgeoning cannabis industry.
It is no secret that the cannabis sector has seen unprecedented growth in recent years. And while some countries have stricter laws than others, this growth, albeit at different levels, is nevertheless taking place around the world. With this growth comes many challenges and benefits, especially in regards to recruiting in the cannabis industry.
There are, of course, signs that the almost exponential development of the medical cannabis space witnessed last year is becoming less pronounced. But there is also a sense that we can expect significant developments, especially in the policy sphere, in the coming months – such as, for instance, the expected removal of federal cannabis prohibition in the USA, as discussed by Dana Rohrabacher – which could help us to see something of a revival.
And so, while many companies have been undergoing a process of consolidation rather than rapid growth in recent months, the recruitment of skilled and experienced staff remains an important element of business success and may become more so moving forwards. As such, it is important to understand just how diverse the value chain is, and although there are some cannabis specific recruitment platforms, it is important to understand the many different disciplines and fields who work together to drive this sector forward, and which must be staffed by those who excel and are driven by results.
The cannabis value chain
To start at the beginning: in some companies, scientists are responsible for the development and cloning of seeds. Growers then grow a crop – and this brings in many other speciality areas, including but not limited to, hydroponics systems, cannabis lighting, and pest control, as well as budtenders (typically seen as an entry level position). Once grown, the crops are harvested before samples of processed forms are tested by an independent laboratory.
Once approved, the cannabis is used to create medical products – from pills and tinctures to oils and edibles – and this involves other businesses, such as those who specialise in labelling and packaging. These products are then sent to dispensaries, who pass them on to patients and consumers. And this is without mention of lawyers in the cannabis industry, marketing professionals, logistical staff, salesmen, cannabis consultancy firms and so on.
This is, of course, an incredibly simplified version of the value chain, but should serve to highlight how many different elements are involved. And while many have moved into the sector from other areas, bringing years of experience with them (those in the horticultural arena, for instance), the cannabis sector nevertheless requires its own skill set. So, any business, whether established or startup, needs to recruit the right people. Indeed, it has even been argued that many of the jobs which will need to be filled haven't even been thought of yet. And so, for both individuals looking to move into the cannabis sector and companies looking to fill vacancies, the issue of staffing can present barriers to growth.
Recruiting in the cannabis industry and its rapidly changing environment
It is for this reason that we need to be aware of the rapidly changing markets (we only have to think of the incredibly diverse range of products currently available and those which may come into play should Cannabis 2.0 see a wider rollout, from edibles to recreational use products), as well as the way in which cannabis is still perceived by many – societal perceptions of cannabis as a narcotic is perhaps the most significant barrier facing the industry (not only on the part of the public but also clinicians). And this also needs to be taken into account when attempting to recruit – potential employees may not want to leave the relatively 'safe' environment they are already in to join one which is often demonised in the media and the future of which remains uncertain.
For employers, then, it is important to communicate that their business is situated in a rapidly evolving and innovative sector and thus offers significant potential for career development and the financial incentives that go with it. And alongside this, it should be highlighted that the business is a legal one, and while there may be a certain stigma around working in the cannabis industry at the moment (from some quarters, at least) this is changing; and so the inclusion of industry experience on a resume will not be an issue with regard to future employment opportunities in other areas.
The importance of transferable skills
It is also important to recognise the importance of transferable skills in an industry which is yet to see strict industry standards. As previously mentioned, many who have already made the jump to the cannabis industry have done so from other but related fields – horticulture being just one. And so both recruiters and those looking to work in the sector need to recognise that many, if not all, of the positions will require abilities and experience that have been gained and honed elsewhere – from sales to lighting, to management and leadership, to marketing and communications and those experienced in good manufacturing practices (GMP).
Many talented individuals from sectors such as agriculture and pharmaceuticals will have the skills to joins a medical cannabis business; while others, such as human resources and marketing, transcend industry sectors anyway.
Of course, traditional steps in the recruitment pathway, including in-depth interviews to assess what knowledge and skills a candidate may have (with a firm focus being placed on transferable skills and experience), and background checks will continue to remain fundamental – and individuals should be aware of that so as to be prepared.
Neither employer nor prospective employee should be put off by the challenges posed by recruitment in this most unique of sectors. Rather, they should look to their strengths – anyone active (or wanting to be active) in this space must be both innovative and adaptable, and these strengths should also be employed in the recruitment process.
Please note, this article will also appear in the second edition of our quarterly publication, Medical Cannabis Network Quarterly. Subscribe here for FREE to receive all the exciting news updates.