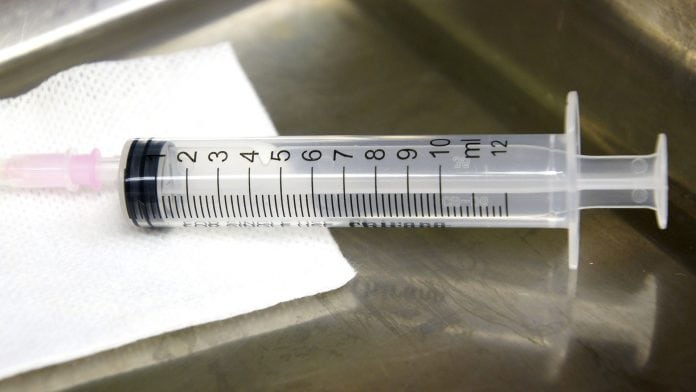 World Vaccine Congress Europe 2018 will be taking place on 29-31 October in Lisbon, Portugal, a conference to provide research, development and strategic partnering for the global vaccine industry.
With an award-winning series of conferences and the largest vaccine exhibition meeting of its kind around the world, the World Vaccine Congress Europe 2018 is a place for numerous industry professionals to network with.
It's the 19th year for the congress and is co-located with the 4th World Vaccine Veterinary Congress and 3rd Immune Profiling World Congress.
How many people will be attending World Vaccine Congress Europe 2018?
At the congress, there will be 500 plus potential customers attending, which will present opportunities to find contacts who need solutions to the challenges in:
Manufacturing
Clinical trials
Strategy
Regulation
Veterinary vaccines
Immune profiling
Respiratory, influenza, therapeutic and emerging disease vaccines.
It is the chance to meet decision makers in the areas that are most applicable for whatever business offering you have.
Who are the key speakers?
Throughout the congress there will be numerous presentations from key figures within the industry. Key speakers for the event are:
Lord James (Jim) O'Neil
Honorary Professor of Economics
University of Manchester & Author of AMR Review UK
Ana Maria Henao-Restrepo MD
Team Leader, Implementation Research Initiative for Vaccine Research
World Health Organization (WHO)
Emily Erbelding
M.D., M.P.H., Director, Division of Microbiology and Infectious Diseases
NIAID/NIH
Dr Melanie Saville
Director of Vaccine Development
CEPI
Dr Thomas G. Evans
CEO
Vaccitech
Dr Laszlo Radvanyi
Senior Vice President & Senior Global Scientific Advisor, Immuno-Oncology
EMD Serono
Dr Rino Rappuoli
Chief Scientist
GSK Vaccines
Ruxandra Draghia-Akli
Vice President of Vaccines Public Health & Scientific Affairs
Merck (MSD)
Dr Wayne Koff
President & CEO
The Human Vaccines Project
Professor Helen McShane
Professor of Vaccinology, Jenner Institute
Oxford University
Dr Alex Duncan
Chief Technology Officer and Head of Research
Agenus Inc
How to get involved
If you register today, you can benefit from the 10% partner discount. Just simply use the voucher code RPXN when you register online here.
You can also receive a further 20% off if you book a group of 3 plus people.
Recommended Related Articles